---
Kathmandu Pokhara Flights Are Readily Available By Many Airlines In Nepal
The capital of this stunning country, Kathmandu is an ancient city. Surrounded by hills on all sides Kathmandu is connected by roads and by air. The economic and political hub of Nepal, Kathmandu is also the headquarter and one of the three operational hubs of Yeti Airlines.
Pokhara, third largest city of Nepal is situated at latitude of 827m sea level and 200km from the capital of Nepal (Kathmandu) with an area of 55.22 km2 (21.32 sq mi). Pokhara is the most popular and largest tourist destination in Nepal. It is the starting point for most of the treks in the Annapurna area consisting of three Dhaulagiri, Annapurna and Manaslu out of ten highest mountains in the world within 30 miles (linear distance) of the city. The climate of the city is sub-tropical i.e slightly warmer than kathmandu however, the elevation keeps temperatures moderate ranging 25 to 35 °C in summer and – 2 to 15 °C in winter.It has got many popular places to visit like: Begnas lake (Begnas Taal), Phewa Lake (Phewa Taal), Devi's Fall, Sarangkot, World Peace Pagoda, Mahendra cave, Bat cave (Chameri Gufa) etc.
Kathmandu Pokhara flight gives a great opportunity to enjoy the breathtaking views of mountains such as Annapurna and Langtang and landscape flying to north over the snowcapped Himalaya and green Mahabharat range to the south is adventurous.
It takes about half an hour to reach Pokhara from Kathmandu through aircrafts. There are several airlines with 10/12 flight every morning, afternoon and evening. The time schedule and flight is different for different airlines but the price and cost can be quite similar. Pokhara flight makes your way shorter to Jomsom, Mustang, Annapurna region, and Dhaulagiri.
Whether you are booking a flight from Kathmandu to Pokhara or Kathmandu to Bhairahawa flight for business or leisure, you must book in advance to confirm your reservation.
Kathmandu Pokhara Flights are a short 25 minutes flight from Kathmandu Airport. You can catch daily Kathmandu Pokhara flights from Morning 8.30 AM to 16.00 PM in the evening. You can take this Kathmanu Pokhara flights making your journey short and comfortable with beauty of Dhaulagiri, Annapurna, Fishtail and Manaslu Range as well as surrounding peaks.
Kathmandu to Lukla flights are also available by many airlines if you want to visit this beautiful place. It usually takes 6 hours to get by private vehicle on road and yes it gets little uncomfortable meanwhile so Kathmandu Pokhara Flights are the best alternatives. Yeti Airlines, Tara Airlines, Buddha Air, Simrik Air and Agni air operates these Kathmandu Pokhara flights on regular basis.
(Published: Wed, 19 Apr 2017 09:09:30 GMT)
---
Manaslu Circuit trekking – Frequently Asked Questions & Answers
The Annapurna Circuit has been the most popular trek for quite long, but its repute is catching up with it. Those looking for sheer wilderness & genuine village experience have started to bypass the Annapurna Highway & hike the Manaslu Circuit rather. Though opened for hikers since 1991, the Manaslu Conservation Area remains untouched, with just a negligible fraction - 1/30th – of the tourists who trek Annapurna every season. Below listed are a few questions and answers that we usually get from our clients.
Who's the Manaslu Circuit trekking for?
Probably most of the people would relish the hike but particularly those who're fascinated in culture, wish to escape from the heavy crowds and are happy to get out of their comfort zone. For those who have missed the famous Everest Base Camp trekking or Upper Mustang Trekking, they will certainly like this trek.

What permit do I require for Manaslu trekking?
• Restricted Area Permit: US$ 70 per week (was $50 in 2011) + $10 per day extra
• Manaslu Conservation Area Project (MCAP) permit: NRs. 2,000 (approx 20 Euro or US$30)
• Annapurna Conservation Area Project (ACAP) per: US$10mit: NRs. 2,000 (approx 20 Euro or US$30)
Can I trek independently?
As per the rules, you should hike as a group of minimum 2 person and be escorted by a certified guide. People often purchase an additional permit for a "ghost trekker" & then go alone with their guide. To do this you require a real passport from a real (foreign) person.
Is the Manaslu Circuit Trekking tough?
The Lonely Planet has described the Manaslu trek difficult than most other treks. But now this is wrong. There are now new trails that significantly decrease the hiking concerned & reduce the exposure. Now the trails are wide open and good unlike in Tilman's time (1950) where in one part the trail was a few narrow planks resting on branches that had been hammered into cracks in the rock!
While many of the trails are wonderfully airy, high above the Budi Gandaki River, the trails are ideal for hiking. However, you need to be fit as there will be lots of ups and downs, but there's nothing too extreme with this hike. Just take it easy while descending from the pass.
Can I do the Manaslu Circuit trekking in reverse?
Yes. But be cautious of proper acclimatization. The locals in Samdo & the lodge owners in Larkya Phedi come this way from Pokhara & Kathmandu as it is the quickest way.
If you're not acclimatized, it will be wise to come through the Budi Gandaki valley, otherwise you've several days acclimatizing in Bimtang pursued by a leap to 5100 meters which is considered dangerous.
(Published: Wed, 19 Apr 2017 09:06:54 GMT)
---
Langtang Helambu Trekking – An Absolute Picturesque Trekking
The Helambu & Langtang trekking regions are just a hop away from Nepal's capital city Kathmandu. You can factually walk out of the Kathmandu Valley to arrive here. Yet one can still explore the unspoiled unique cultures of Tamangs, Newars and Sherpas, living in some of the most beautiful scenery in Nepal. An ideal destination if you are short on time or simply want to cut out the uncertainties of air travel, about Langtang Helambu trekking offer landscapes and cultural experiences every bit as spectacular as anywhere else in Nepal.
The snowy south face of Langtang Lirung(7227m) peers right over the looming green mass of Shivapuri, and presides over the closest trekking area to the Kathmandu Valley. Here you may join Hindu and Buddhist devotees on a full moon pilgrimage to the high-altitude lakes around Gosainkund, explore the unfrequented passes overlooking Tibet up from the flower-scatteredalpine meadows of the Langtang Valley, and enjoy the heartfelt hospitality of Sherpa and Tamang households. Rhododendrons blend into moss-hung pine giants, yaks trundle down pastures on their way home, and in the monsoon, the blanket of clouds filling the lower valleys transports you a world away from the hustle and bustle of the capital city, Kathmandu.
The welcoming Sherpas who live here call themselves Hyalmo after the name of their sacred valley, Helambu. Here is a green and pleasant land of quiet villages, terraced slopes and pine forests leading up to Langtang National Park – perfect for relaxed, culturally oriented trekking. A little more adventurous is the popular route to the alpine lakes of Gosainkunda, holy to Hindus, Buddhists and Tamang shamans alike. Time your visit with the August full moon, when thousands of pilgrims trek up to bathe in the frigid waters at 4000m, and you're in for an intense experience.
The Great Himalaya Trail passes over into Langtang via the 5308m Tilman pass from where you can see right into Tibet. The descent delivers you into another, very different hidden valley, of glaciers, alpine meadows and cheese factories.After sampling the delicious yak cheese and curd, you can head homeward via the verdant gorge of the Langtang Khola, keeping an eye out for families of playful grey langur monkeys and the iridescent Impeyan Pheasant, the national bird of Nepal. Langtang seems too good to be true, but it's as good as anywhere else!
You can also add Kathmandu Pokhara Tour to your itinerary for the best possible adventure.
(Published: Fri, 17 Mar 2017 12:23:10 GMT)
---
Everest Base Camp Trekking FAQs
The historic trek to EBC (Everest Base Camp) is one of the most popular trips in the earth. The scenery around the EBC is really fascinating mixed with flower-packed meadows, forest, rivers, glaciers and exceptional mountainous vistas all through.
As a frequent climber I often asked about Everest Base Camp Trekking Everest Base Camp Trekking. Below I have mentioned some answers to few questions that will help you better prepare for your EBC trekking.
Exactly where's Mount Everest?
On the border between Nepal and Tibet (China). It is in the Himalaya mountain range which stretches 1500 miles from Northeastern Pakistan to Bhutan. There are over thirty mountains higher than 25,000 feet. Of the fourteen 8,000 meter peaks, nine are located in the Himalayas making it clearly the top of the world.
What's the most renowned trek in Khumbu?
Trek to EBC is by far the most recognized. There're several variations to get there apart from going straight up the valley. For instance, you can move through Gokyo for an excellent diversion. A short visit through Chhukhung Valley is also recommended. Annapurna circuit trekking is also very popular alongside Manaslu Circuit and Ghorepani Poon Hill Trekking.
How long it requires to trek EBC?
It relies upon your trail but most Everest Base Camp treks takes approximately 20 days. You don't wish to go for an immediate trek because of the altitude. You land in Lukla at 9250' & go to EBC at 17,500. If you move too fast you'll get altitude sickness which can get lethal.
Do I really require a guide to trek EBC?
In the year of 2014, the Govt of Nepal started to demand all hikers to have a professional guide, but it's not clear if this's imposed. A permit is needed to get into the Sagarmatha National Park where the Everest is positioned. It relies upon your experience and skill, but I'd suggest some type of assistance for the logistics. Nevertheless, a professional guide can make your trekking experience more enjoyable and convenient.
How should I train for the trek?
You'll wish to be in great shape and not carry any extra weight. In general, concentrate on aerobic capacity & core strength. I recommend a steady workout schedule encompassing extensive aerobic work. You must be doing regular walks with a minimum five miles walk every week with a 15lb pack 6 months prior to your trek. Do as much uphill as feasible. If you reside in a plain region, go to a stadium and employ the steps with your pack.
(Published: Fri, 17 Mar 2017 12:18:15 GMT)
---
Manaslu Circuit Trekking – A Compete Different View of Nepal
Hiking around the Manaslu region provides a very unique chance to explore a genuinely undamaged province of Nepal. This province of Nepal witnesses a lesser number of trekkers throughout the year, which makes a trip here more exclusive & untouched. Opened for hiking since 1991, Manaslu offers an exceptional raw splendor along the border of Tibet and Nepal and now is a controlled trekking trail, permitting organized trekking groups special permits to get access into this province to explore its awe-inspiring circuit. On the whole, you can say Manaslu circuit trekking is a lifetime experience.
Manaslu boast a very unique atmosphere, which's wonderfully affluent in biodiversity that has made this province one of the best traveler destinations in Nepal since long. The grand Himalayan ranges inside this province encompass cultural diversity & natural splendor with high elevation romantic glacier lakes & exquisite flora and fauna, which make this the most liked trekking areas in Nepal.
The Manaslu Circuit trekking starts with a drive to Arughat then to Soti Khola. The route then go through several settlements such as Jagat, Machha Khola, Philim, traditional hamelets, dense woodlands and relishing the picturesque vistas of the enclosing mountains concurrently. On the route, you'll also come to see diverse flora and fauns of the Manaslu Conservation Area. The hike includes crossing the Larkya La Pass at a stature of 5,213m, then finally trek towards Besisahar, Dharapani and drive back to Kathmandu. Manaslu circuit trekking can be customized from moderate to difficult as per your wish. With adequate time to rest & acclimatizing during the journey you can successfully clear the obstacles.
Ideal time for Manaslu circuit trekking:
Ideal time for Manaslu trekking would be throughout the months of March to May and early September to November. Being a demanding hike for more than 2 weeks, it's pretty essential to be in an excellent shape with great fitness level prior to joining this expedition. Just like Everest base camp trekking and upper mustang trekking proper acclimatization & other essential safety measures should be taken care of. Moreover, you need to ensure that you're prepared to encounter the challenges that will come on your way.
Because the mountains are unpredictable places, be ready for the adverse weather, landslides or other natural causes. These changes almost always throw up something you had not thought you would do but end up being glad you did. I'd thoroughly recommend this trek.
(Published: Fri, 17 Feb 2017 08:36:19 GMT)
---
Nepal Is Much More Than Just The Trekking Adventures
So you are looking for something fun & adventurous for this year vacation? Or probably you simply wish to get rid of those same old boring beach vacations? What about a vacation that involves Trekking in Nepal? There is a lot of trekking to do in Nepal and this'd be a trip that you want to cherish for the rest of your life.
You'll be certainly able to notice why Nepal trekking is so famous when you have your 1st glace at the incredibly beautiful valleys, the rigid mountain provinces and all the other splendid scenery that Nepal has to offer. Not just you'll be allowed to soak in Nepal's awe-inspiring views, but you'll also get a chance to experience Nepal's culture, the living style of local folks and the various traditions that Nepalese people follow.
When it comes to Nepal hiking, there are so many options to choose from, since Nepal is placed in the grand Himalayas, which no doubt is home to thousands of diverse summits, more than 1300 to be exact. The never-ending trekking feasibilities is possibly the foremost reason why a great number of people flock to this country every year. The peaks & gorges discovered in the Himalayan mountain ranges will definitely amaze you when you've the chance to actually explore them firsthand.
When it is about the diverse regions that present great 1-day and 2-day trekking possibilities, the choices are never-ending. One hiking tour that you worth consider is the tour to Kakani, which's popular for panoramic sights of the Ganesh Himal, Annapurna, and Manaslu mountain summits.
Another region where one could find some serious hiking opportunities in Nepal is the Dhulikhel, which's located centrally in Nepal. Here you'll get to see a variety of lovely areas ideal for hiking. Apart from the awe-inspiring scenery you get to see on your Nepal tour, you also get the chance to witness several shrines that this province has to provide, relish the mesmerizing landscape, and interact with some local people to have a firsthand experience of their living style, culture, favorite pastimes, family traditions and much more.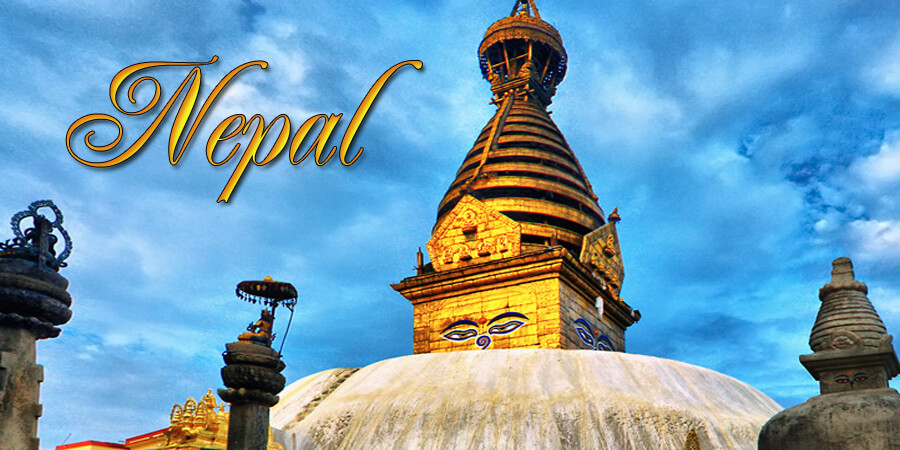 There are various other places in Nepal where you can explore the magnificence of the Himalaya Mountains. If you are thinking about performing something unique this coming vacation and would not mind soaking in some fabulous sceneries while getting your exercises in the mountains of Nepal, then you must want to consider a trekking adventure in Nepal as your first choice.
(Published: Fri, 17 Feb 2017 08:33:38 GMT)
---
Book Flights from Kathmandu to Visit Famous Nepal Cities
Since many years, tourists have obtained plenty of opportunities to enjoy their tours and view nature's beauty in different cities of Nepal. Particularly, many tourists have liked to visit the third biggest city in Nepal named Pokhara. It is at the high latitude equal to 827 meters from the sea level, while about 200km from the Nepal's capital city Kathmandu. Hence, most of the travelers book Kathmandu Pokhara flight to view the beauties present in one of the frequently visited and biggest tourist destinations of the country.
Specialty of Pokhara Region
Pokhara region in Nepal acts as the starting point for majority of treks done in the famous Annapurna region, which include three famous mountains i.e. Manaslu, Dhaulagiri and Annapurna mountains out of the total 10 highest mountains worldwide with linear distance equal to 30 miles approximately. In addition, the city acts as a home for many popularly visiting places, like the famous lake of Begnas, Phewa taal or lake, Sarangkot, Devi Fall, Mahendra Cave, World Peace Pagoda and Bat Cave, known popularly as the famous Chameri Gufa.
Lukla-Gateway to Famous Sagarmatha in Nepal
After this, travelers may opt for Kathmandu Lukla flight options to visit another famous city in Nepal named Lukla. This city plays major role as the gateway to the highest mountain peak of the world i.e. Mount Everest, known popularly as Sagarmatha among local people in Nepal. Furthermore, the city has the frequently visited trekking route to Gokyo Valley and Everest Base Camp treks. Although, the region usually witness harsh weather conditions; good air companies may help travelers to reach to their respective destinations and meet the goal of EBC trek easily and in hassle-free way.
Specialties of Bhairahawa City in Nepal
Individuals may approach any reputed air company in Nepal providing Kathmandu to Bhairahawa flight services to visit Bhairahawa that acts as the entrance point of famous yet sacred Lumbini, the birthplace of Siddhartha Gautama or Gautama Buddha, while forms various Buddhist pilgrimage shrines. Best thing about traveling to this spot is that it suits perfectly for all individuals, who do not have adequate time for enjoying the tour. This is because; tourists may easily get daily flights to Bhairahawa Airport from the city of Kathmandu from the officially recognized airport of Gautama Buddha to go Bhairahawa. Later on, by a comfortable drive of only one hour in a car or taxi, you may easily visit Lumbini, the famous worldwide heritage site in UNESCO enticing more than thousands worldwide tourists yearly.
(Published: Thu, 19 Jan 2017 05:58:48 GMT)
---
EBC, Mustang and Manaslu Circuit Trekking Offer Famous Trek Spots in Nepal
With the challenging summit that soars very high above the mountain peak, trekking in the region of Everest base camp obviously gives plenty of adventures to individuals. Mount Everest is one among the frequently sought after tourist spot in the region of Nepal. It incorporates incandescent beauty in the form of magnificent mountain peaks as well as hills. At the height equal to 29 feet approximately, you will find Everest as an ultimate spot for mountain hikers and trekkers with a huge blue sky present in its backdrop.
Why Trek to EBC is So Special
Covered by greeneries in the vast area and snow capped mountains, Everest Base Camp Trekking constitutes the dream destination for large numbers of trekkers, while the best thing about the spot is that it lets individuals to be in midst of many friendly people of the local area. Furthermore, trek to the (EBC) Everest Base Camp allows individuals to get close encounter to the summit of the almighty Mount Everest.
The complete trek involves trailing to a high altitude of about 17,600 feet, where you have to pass through many grassy paths, quaint villages and steep rocks. Along with this, you will be able to trek in trails of footsteps followed by famous mountaineers and legendary adventures, like Sir Edmund Hillary and the Sherpa named Tenzing Norgay.
Trek to Upper Mustang Valley
Mountain trekkers may also be able to view the fabulous beauties present in hidden paradise of the popularly visited Mustang valley via Upper Mustang Trekking packages. Experts have said that Upper Mustang region is a mystique valley as well as the last forbidden Nepal kingdom that opened in the year 1992 for only foreigners.
Trek to this region lets travelers to witness many beautiful trans-Himalayan landscapes and Tibet's Buddhist shrines of ancient times, like Chhortens, Stupas, Prayers walls, old monasteries of centuries and many more. Most of the people of local area also call Upper Mustang as the Mini Tibet of the country and it acts as a popular trekking spot in Nepal.
Trek to Manaslu Region
Manaslu Circuit Trekking or simply Manaslu Trekking involves a 14-day trek to tree house and circumnavigates to the eighth highest mountain peak worldwide located at about 8,156 meters. The trek includes almost every feature found in Nepal treks' elements, like culture of Buddhist and Hindu religions, properly protected wildlife, wild flowers, rhododendrons, ranging rivers, sceneries of stunning mountains and precarious bridges and lots more.
(Published: Thu, 19 Jan 2017 05:52:53 GMT)
---
( Source: http://nepalhikinghub.livejournal.com/data/rss )